Following my previous post where we got to know a bit more about Damien Mander, the man who turned a calling into a selfless organisation, we continue by getting insight into the threat that rhino poaching has on the extinction of this species.
I would again like to thank Damien for conducting this interview.
*******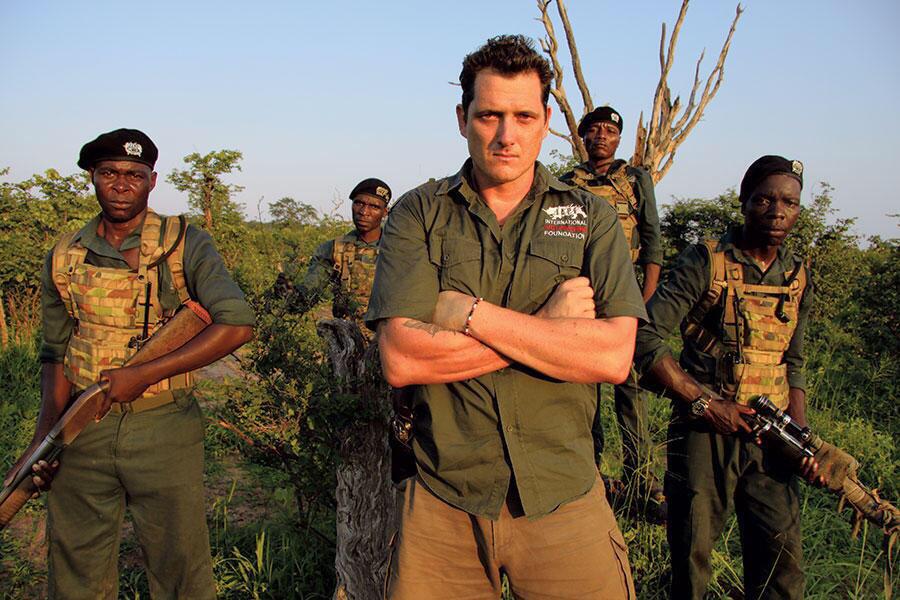 "We are fighting a war, and we need to realise it."
- Damien Mander
The day after we met at the Jane Goodall Institute, I drove through the Kruger National Park trying to spot the Big 5. Unfortunately I only managed 4 seeing as leopards can be very illusive and private. But the highlight was seeing a rhino even though only in the distance. How does it feel to get up close and personal with these majestic beasts?
It's a very special thing, but at the same time it is very hard to sit back and relax and say everything's fine. You know, animals don't want much. They don't ask for a pay check, a fancy house or fast car. They just want one thing, and that is to live. And we as humans, as one of five million species on the planet, tend to take that away from them a lot, and to have the opportunity to be able to protect these animals is something very special for me and I consider it a great honour. But it doesn't stop at wildlife for me. The easiest way to protect animals is simply to not put them in your mouth. I am a vegan and have chosen to acknowledge that there is no difference between a rhino and a cow. The only difference is the one we have allowed ourselves to create in our own minds, so whenever I see an animal I see something that is innocent, like a child that hasn't and can't do anything wrong and therefore doesn't deserve to be punished. We, as we term ourselves as a dominant species, can conquer and divide, rule and crush, or we can protect. We have those options and it's up to each and every one of us to choose what we are going to do to those animals. My choice is to protect.
Other than the obvious setback of man power in the fight against poaching, a very big issue will be funding. How do you manage to fund your foundation, IAPF?
A lot of our funding comes from people around the world who contribute between $10 and $50 a month in an ongoing way. We are fighting a war here, and I don't think anybody will dispute that, and even though wars have a pointy end there is a lot that goes on underneath that holds that pointy end up. The foundation we have are supporters all around the world who contribute, some small and some big, and this means a lot to us when you pool it all together. Initially, setting up as an Australian organisation, the majority of our funding was coming from there. That weight has now shifted to the US and Europe, in particular Switzerland, so we have seen an increase in funding. But to date, less than one percent of funding has come from the African continent. When setting up the foundation, I took that mandate, especially in Zimbabwe, to have the luxury of being able to go overseas and sell our plea. A lot of these people look at these animals with the view of "It's Africa's animals, so why should we help?" but these animals are a global asset and it's a global responsibility to protect them.
When writing
My African Dream
and deciding to pledge 50% of all book sales to help fund anti-poaching organisations, I was shocked to find out how many of these used it as a marketing plan as opposed to a cause, especially when a small percentage of money collected went towards the actual saving of rhinos and the rest to corporate structures and salaries. How is IAPF and Damien Mander different?
We are a very lean organisation, and when I say lean I mean that we don't have air-conditioned offices in capital cities all around the world. We are a direct-action organisation and our money goes onto the front line. We are there to support rangers and make sure they have the capacity to do their job and do it well. I go to work every day knowing that IAPF isn't the ultimate solution, but we try to get the communities on our side by giving them a reason to not poach, and this is what we are aiming for but is unfortunately above our pay grade. My time and job is to hold the fort, so that's where the funding goes. Being a lean organisation means that the guy who wrote the mission statement and objectives is still the guy that puts on a uniform and goes out with the rangers. I'm not stuck in board rooms 365 days a year and everything goes to the ground, whether money or kind donations of equipment. All this and services offered by people around the world is fantastic, and we are only able to do what we do because of this kind of support.
The majority of IAPF's overheads and operational costs are covered by an in-house commercial operation which is a volunteer program called Green Army, situated near Victoria Falls where people from around the world come and spend time with us patrolling next to the rangers. The money that they contribute to the organisation covers a large sum of the funds needed for the day to day running of what is soon going to be six different entities.
In your exposure to the poaching industry, you have obviously come across rhinos that are either already dead or are gargling their last breath… Could you, in your own words and for the benefit of the population out there, tell us what you feel?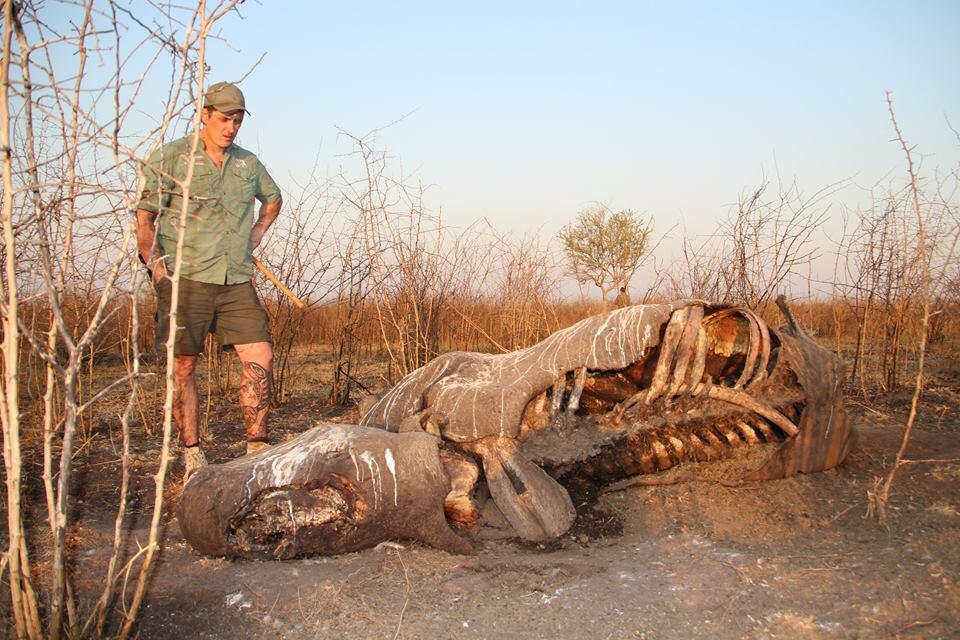 Going back to an earlier answer with regards to animals and how we exploit them, I use the metaphor that a rhino is the same as Mother Nature, and if we hurt the one we hurt the other. What we are doing to this species that has evolved over millions of years we are doing to the planet, and then I got to thinking… The planet has been here for over five billion years, spinning in space, and has survived a lot worse than humans. Species come and species go, but it has come down to the rhino and us, and the hardest thing to protect in the wild is any species. If we can't protect that and the eco system is broken down, us as humans won't have a back yard to play in. We are paining ourselves further and further into a tight corner by destroying resources, so when I see a dead rhino I see us as a species…struggling.
A proposal has been made to legalise the trade in rhino horn. Do you think this will in any way help curb the problem?
We are not an organisation that focuses on legalising trade or even proposing it, we are an organisation that focuses on trying to stop rhinos being killed on the front line. Now the argument you'll have against trade is as good as the argument you'll have for it, and both sides are equally as passionate as the other by putting forward their argument on either side of the stage. The pro-trade point is that at the moment a rhino is worth twice as much dead as it is alive and the only proposal on the table to shift that around is some sort of legalised trade in rhino horn. I'm also going to say that trade ban has been in place for thirty-eight years, yet the situation is getting worse and worse. We keep flogging a dead horse and need to start looking at logical solutions at ground level which will stop a rhino from being a liability rather than an asset. The anti-trade lobby will say that, and looking back at 2008 when stockpiles of ivory were opened up to the market, it will in itself create a higher demand. The pro-trade then say that rhino horn is different because it grows back as opposed to ivory where the animal has to die. The anties further say that if this happens, we are forcing the rhinos into a cattle-like situation where they are bred and preserved for their horn, and in this way taken from their natural environment.
What I say doesn't matter either side, and this because South Africa is sitting on 30 tons of stock-piled rhino horn. Now at the moment there is a crisis, and whilst there's a crisis the option of selling off that 30 tons is being heard in societies. If you do the maths, on 30 tons not even at the street value of $75,000 a kilogram but even half that, you're looking at billions and billions of dollars. If South Africa gets on top of this problem now, the option of trade being discussed will be taken off the table because the crisis may seem to be under control. While there's a crisis and no trade, the option of selling this at a hefty price remains, and there's a lot of people and institutions that will benefit from that. So you tell me if you think trade will be passed or not?
Then, and if I step on any toes I actually don't give a shit, I now know why certain countries stand back while their rhino population is slaughtered into extinction.
You spend a lot of time in the Kruger and Mozambique, the park showing the highest percentage of kills in the world… what would you suggest South Africa do as a country to help prevent this seeing as they are merely sitting back and allowing neighbouring countries free and easy access?
There's a diffusion balance that is going on at the moment between South Africa and Mozambique where over 400 organisations are raising and distributing funds for rhino conservation in South Africa, yet in the area bordering on the Kruger National Park from Mozambique there are only 3 that are trying to support conservation. With Kruger having nearly 42% of the remaining world's rhino population, ten percent of that is in the top half north of the Olifants River. The remaining percentage is south of that, with sixty of the ninety percent in the bottom quarter of the park. Last year Kruger accounted for sixty-eight percent of the 1215 rhino deaths in the country. So have a guess where more than eighty percent of the poachers came from…
So I ask why, seven years into a war, are there still only a few organisations that have thought to go in and try to deal with this problem at the source, especially when South Africa's role in rhino poaching at the moment is merely counting carcasses and giving stats. We need to get to the source, Mozambique, and until we address the issue there we are going to see more and more deaths.
So why do you think nobody is doing anything about it?
IAPF is. I've spent the last eighteen months there working on joint strategy plans with the Greater Lebombo Conservancy, a section of privately owned reserves bordering on the southern part of Kruger National Park, which is the most critical piece of land on the planet for rhino conservation. Sabie Game Park alone is the buffer between a quarter of the world's remaining rhino population and is also the world's largest source of rhino poaching syndicates.
It is a social issue more than anything else. We need to be working with the communities, and I'm the guy trying to buy time. What I'm doing is not the ultimate solution, but someone has to do something while we figure this thing out.
In closing…
Do you have anything further to say?
We need to start thinking outside of the box, and by that I mean to start thinking beyond our borders. South Africa and the rest of the world have the resources to deal with this problem, but at the moment there are millions of people trying to do millions of things. If we can all get co-ordinated, there are lots of opportunities to get involved with conservation both locally and internationally. I urge people to start understanding where this problem is coming from, and then making a stand by addressing the source.
For more information on IAPF and similar organisations, please click on the Reading Rhino to your right, which I have named Elena, after the illustrator that designed it.